Blue Star Seafood Co., Ltd. Ningbo,China.
Blue Star Seafood Co, Ltd. is a leading international seafood supplier, exporter and importer in China. It is headquartered in Ningbo, a seaport city in Zhejiang province. The company was established in 1998.
Blue Star's new facility in Ningbo Meishan port, named "Blue Snow Food Co.,Ltd.", started operation since 22nd Dec, 2014. The new facility has a land 33,350 square meters, a 30,000 tons cold storage and 8000 square meters processing plants.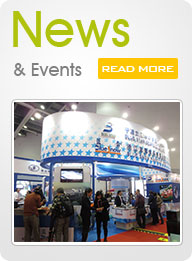 Address:22/F,Red Titan Tower,
No.535 South Tiantong Road,
Yinzhou CBD,Ningbo,China.
PC:315000
Tel: 0086-574-87641799
0086-574-87641788 
Fax: 0086-574-87641766
E-mail: info@bluestarcn.com 
Website: www.bluestarcn.com